Secure Shopping Basket
Last Item:N/A
No. Items:0
Total:£0.00

Direct Dial:
01476 513853
Can't find what you need? Please click
on the button to send an enquiry.
Send Enquiry
Stock List
We accept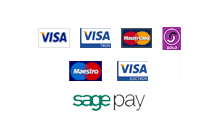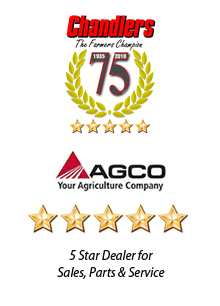 Order Assistance to help with your Fendt Parts purchases
Menu System
The Chandlers Fendt Parts website has been designed with a quick and easy navigation menu system on the left-hand side of the screen, so in one click of a mouse, you can instantly browse the categories you are interested in. If you hover your mouse over these categories for a few seconds, various sub-categories or tractor series such as Fendt Vario Tractors will appear to help you narrow your search and find what you are looking for quickly and effectively.
Quick Search
Alternatively, you can use the 'quick search' feature to immediately locate a specific item or brand of product you are looking for by filling out the boxes. Whichever method of browsing you choose you can be sure of quick and accurate results.
Quick-Shop
You can also now use our new Quick-Shop, to quickly and effortlessly add many items to your basket or wish list at once by entering their part numbers and quantities in the Quick-Shop form. Scroll down to the bottom of the form to find the 'Add to Basket' and 'Add to Wish List' buttons.
Stock List
You are now able to view the entire AGCO Parts Stock List for Massey Ferguson, Fendt and Challenger online so you can buy absolutely any available AGCO part through Chandlers Parts Websites. Some of these parts may show as out of stock as the list is so big, it would be hard to keep stock of everything. Please don't let this put you off as we have many regular weekly deliveries from AGCO and we are able to order your parts and have them with you in no time at all!
Order Search Results
At this point you can order the search results by category, brand, price, product name or date added by selecting the desired order from the drop down box above and to the right of the products.
Refine Your Search Button
When browsing through a category and the 'Refine Your Search' button is present, you are able to filter your search results based on certain criteria. When the button is clicked, a pop up window will appear which will allow you to make selections of Size, Colour and Category to help you quickly look at only the products that are of interest to you. For example, if you are looking for a pair of Brown work boots in a size 10, you may want to select, Brown as the colour, 10 as the Size and Work Boots as the category and then all of the available Brown Work Boots in a Size 10 will be shown on the results page. You can reset you results by clicking on the 'Refine Your Search' button again and clicking on the reset button in the bottom left hand corner, or make amendments to your search refinement by selecting or de-selecting the options.
More Product Information
If you have seen a product which interests you, you can obtain more detailed information about it by clicking on the picture or name of the product.
Placing an Order
When you have found the product you want to order you will need to first select any available preferences, such as colour or size, and then add the item to your shopping basket with the add to basket button. You will then be shown a view of your basket, repeat this process until you have added all the items required.
If you change your mind about an item or find an alternative, you can remove items from your shopping basket by clicking 'View Basket' on the 'Secure Shopping Basket' in the top right hand corner and then adjusting the quantities accordingly. You can also add more of an item to your basket by increasing the quantity, when you are happy, click the 'Update' button. If you have any difficulties or queries, please contact the Chandlers Fendt Parts team by clicking here. We are always here to help.
When you are ready to place your order, click on 'View Basket' on the 'Secure Shopping Basket' in the top right hand corner of the screen. You will have to sign in with your details to complete the transaction or if you are a new customer, you will have to sign up, which is free!
Once you have paid you will receive a confirmation e-mail letting you know that the order has been accepted. We will also e-mail to let you know when the order has been despatched.
Payment
Immediate payment is required for all items from Chandlers Fendt Parts and we accept Sage Pay, Visa, Visa Electron, Master Card, Delta, JCB, Solo and Maestro. When you have paid you will receive a confirmation e-mail letting you know that the order has been accepted. We will contact you if we have any problems with your payment and if you have any difficulties making a payment then please contact us by clicking here.
New Customers Sign Up
Are you new to Chandlers Fendt Parts? Signing up is quick, easy and completely free! When you have found the product that you are looking for, simply add it to your shopping basket by selecting any desirable sizes and colours etc. Then when you are ready, click on the 'checkout' button on the 'secure shopping basket' in the top right hand corner. You will then see on the right hand side of the page, a box where you sign up. Follow the step by step on-screen instructions making sure to fill out as much of the information as possible. Please read our full Terms & Conditions before placing an order. If you have any difficulties or queries with signing up please contact us by clicking here.
My Account
You can view your account by clicking on the "My Account" tab at the top of any page. From here you will be able to view and edit information such as your payment details or address. You will also be able to check the status of any of your orders. This is also where you go if you wish to change your password. If you have any queries about your account information please contact us by clicking here. To view your account information, please click here.
Complaints
We have put our heart and soul into Chandlers Fendt Parts and will not allow you to become dissatisfied with us in anyway. The whole team at Chandlers Fendt Parts endeavours to deliver a first class online service and customer satisfaction is paramount to our business success. Therefore, we will deal with complaints speedily and sympathetically, please contact us, preferably by sending an e-mail to complaints@fendt-parts.com. You have our promise that all complaints are logged, investigated and replied to.
Terms & Conditions
Please make sure that before you place an order on Chandlers Fendt Parts, you have read and fully understand our Terms & Conditions.
To read our Terms & Conditions, click here.
Recycling
Where possible, Chandlers Fendt Parts uses recycled packaging when sending out your orders to help contribute towards a greener environment.