Secure Shopping Basket
Last Item:N/A
No. Items:0
Total:£0.00

Direct Dial:
01476 513853
Can't find what you need? Please click
on the button to send an enquiry.
Send Enquiry
Stock List
We accept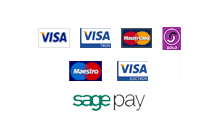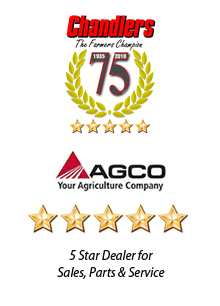 Milwaukee M18FPP2V2-602X M18 Fuel Combi/Hammer Set
Redeem a free M18 FID2-0 when you purchase this set. Redeem through MILWAUKEE directly. T&C Apply. OFFER STARTS 10/05/2021
- 1x M18FPD2 Combi Drill
- 1x M18CHX SDS Hammer
- 2x M18 6.0Ah Battery
- 1x M12-18FC Charger
- 2x HD Box

M18FPD2- Higher power efficiency under load with an outstanding torque of 135Nm. Compact design of 175mm length. Heavy duty chuck providing increased bit grip. Brushless POWERSTATE motor for heavy application under load. Features a 13mm metal chuck for quick bit changes and bit retention. REDLITHIUM battery pack
delivers more run time and more work over pack life. Individual battery cell
monitoring optimises tool run time and ensures long term pack durability.Battery fuel gauge which displays the remaining charge. 40% brighter LED workspace
illumination compared to previous models. Metal Reversible belt clip. Flexible battery system, compatible with all MILWAUKEE M18 batteries.
M18CHX SDS- Brushless POWERSTATE motor for up to 2x longer motor life and up to 25% more power. REDLINK PLUS intelligence. REDLITHIUM battery pack to deliver more run time and more work over pack life. The second hardest hitting SDS
hammer in its class. Powerful hammer mechanism delivers 2.5 J of impact energy at low 8.9 m/s2 vibrations. Compact, ergonomic design for increased end user
comfort. An all metal gear case - optimum seating of the gears for enhanced
service life. 4- mode operation: rotary hammer, hammer only, rotation only and selectable work position of the chisel (variolock). Fuel gauge displaying
charge. Flexible battery system meaning that it will work with all MILWAUKEE
M18 batteries.

M18 6.0Ah Battery delivers up to 20% more power. With REDLITHIUM-ION protection and REDLINK digital overload protection. M12-18FC Charger recharges all M18, M14 and M12 REDLITHIUM-ION batteries. HD Box to store all your tools and
accessories.
| | | | | |
| --- | --- | --- | --- | --- |
| | | | | |
| | | | | |
| | | | | |
| | | | | |
| | | | | |
| | | | | |
| | | | | |
| | | | | |
| | | | | |