Secure Shopping Basket
Last Item:N/A
No. Items:0
Total:£0.00

Direct Dial:
01476 513853
Can't find what you need? Please click
on the button to send an enquiry.
Send Enquiry
Stock List
We accept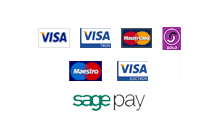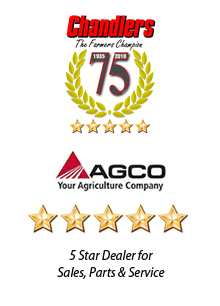 Milwaukee M18 Fuel M18FPP612-502B 6 Piece Set
Redeem a free 2x M18 B5 Batteries when you purchase this set. Redeem through MILWAUKEE directly. T&C Apply. OFFER STARTS 10/05/2021.
- 1x M18FPD2 Combi Drill
- 1x M18FID2 Impact Driver
- 1x M18FMT Multi Tool
- 1x M18CHX SDS Angle Grinder
- 1x M18AL Area Light
- 2x M18 5.0Ah Battery
- 1x M12/M18 Fast Charger
- 1x MILWAUKEE Bag
M18FPD2- Higher power efficiency under load with an torque of 135Nm. With a
design of 175mm length. Brushless POWERSTATE motor. 13mm metal chuck for quick bit changes/ bit retention. REDLITHIUM battery pack to deliver more run time
and work over pack life. Fuel gauge and LED illumination. Flexible battery
system compatible with all MILWAUKEE M18 batteries.
M18FID2- Torque of 226Nm. 1/4" Hex chuck for quick bit changes. Driving speed
of up to 3600 rpm and 400 ipm. Total length of 117mm. DRIVE CONTROL allows the user to shift into four different speed and torque settings. Brushless
POWERSTATE motor. REDLINK PLUS intelligence system. REDLITHIUM battery pack and flexible battery system which is compatible with all MILWAUKEE M18 batteries. M18FMT- POWERSTATE brushless motor pairs with an aggressive oscillation angle
of 2.10 (left/right) and 10,000-20,000 OPM. Suitable for many demanding
applications, such as rip cuts through hardwoods and nail embedded wood. FIXTEC tool free blade change with universal blade adaptor included.
M18CHX SDS- Brushless POWERSTATE motor for up to 2x longer motor life and up to 25% more power. Powerful hammer mechanism delivers 2.5 J of impact energy at
low 8.9 m/s2 vibrations. 4-mode operation. Flexible battery system.
M18CAG115XPDB- 115mm keyless guard which has a great cutting capacity and fast guard adjustment without having to use a spanner.
M18AL- Eight high performance LEDs provide 1500 Lumens of light output- up to
30% brighter than 250 W halogen lights.
Also included are: 2x M18 5.0Ah batteries, 1x M12/M18 Charger and a handy bag.
| | | | | |
| --- | --- | --- | --- | --- |
| | | | | |
| | | | | |
| | | | | |
| | | | | |
| | | | | |
| | | | | |
| | | | | |
| | | | | |
| | | | | |